You searched for Vegas SEO Guru and by creating this page I want to show you that I am the best SEO Guru Vegas has to offer. Why do I think that? Well, if you searched for that term, and landed on this page, it means it works and I managed to get organic traffic from that term ( Which I knew I will ). If you want to learn how to increase your own site's traffic, keep reading. 
Vegas SEO Guru myth
First of all, let's start by saying it's stupid to call someone a guru or anything like that, what does that even mean?! Sure, I know almost all there is to know about SEO, and I offer SEO services to Las Vegas businesses. Does that make me a guru? I don't know.
I think everyone has a lot to learn all the time and it's a continues process, you never stop being better. You never stop evolving, so being called an SEO Guru is a weird term to have.
But if you still want to learn why I am considered a Vegas SEO Guru, here are a few reasons:
I have built a portfolio of websites that reached to this day more than 60,000,000 people.
I have helped hundreds of companies over the years increase their organic traffic.
I have earned for my clients millions of dollars directly and indirectly from my services.
I have close to 15 years of real, hands on SEO experience.
I don't spend money on ads.
I mostly get amazing results by creating super focused content.
I don't build links ( but still get the rankings and results I want )
These are just a few reasons, but you get the idea. I have developed a unique approach to SEO over the years and perfected it so I can pretty much get traffic from search to any website, in any niche. Don't belive me? Just look at some of these results: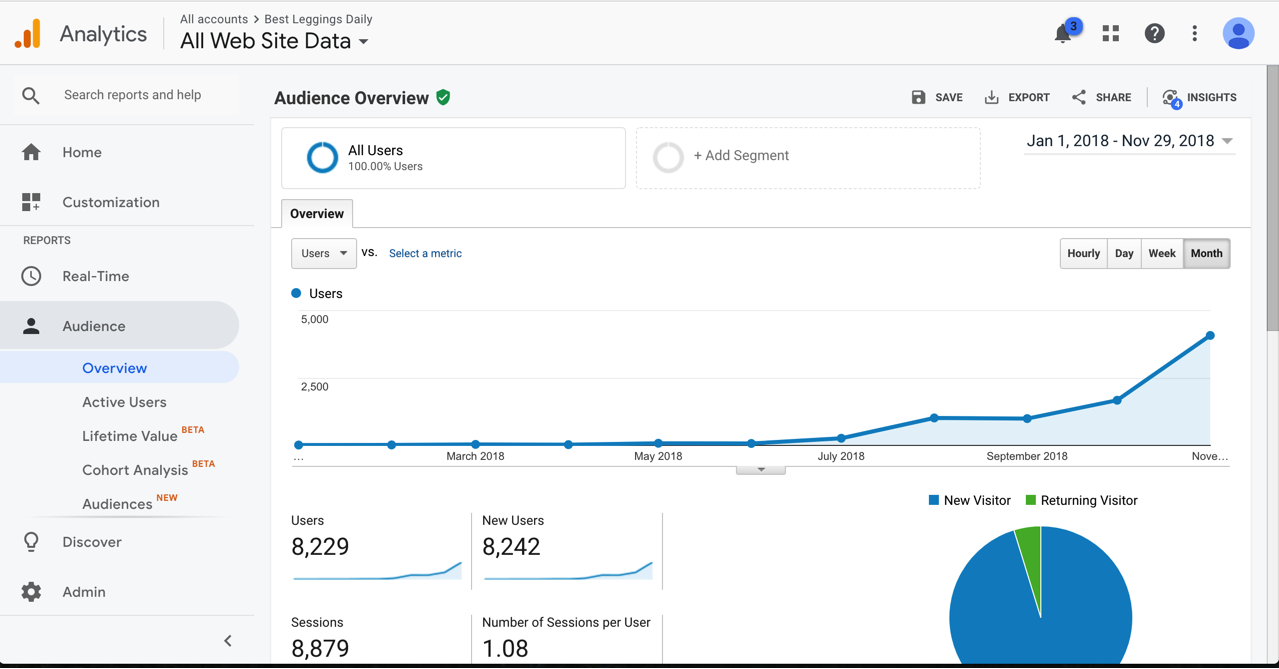 Here's another site that increased dramatically

I have many more examples, but I honestly can't share them all because I value the privacy of my clients and it won't be ethical to disclose them.
Over the years I have personally wrote more than 5,000 pieces of content on our own websites and on client sites too. I think I wrote more than a few millions worth of words and it gives me some insight on how to craft the perfect articles that will satisfy both the human, and search engine.
If you want a Vegas Guru for SEO, you just found one!
Watch this short video I made about SEO – Content Marketing ( The sound is crap, I will replace it soon )
The best part about my offering is that I never sell my clients a service I tried and tested on my own portfolio of websites before, what that means is that you get a tested and true service, nothing theoretical or any guess work. If I know it works on my own sites, I will do the same thing for you.
If something changes and I get stuff wrong, you can be sure my own sites will take a hit as well, so I am in this together with you, many SEO " gurus " just say they know SEO but they never ranked their own sites before. That's a big difference.
If you want me to help you scale your website and take it to the next level. Please reach out to me at any time.
Thanks